World
Netanyahu Gantz Israeli Politics: Game-Changing Move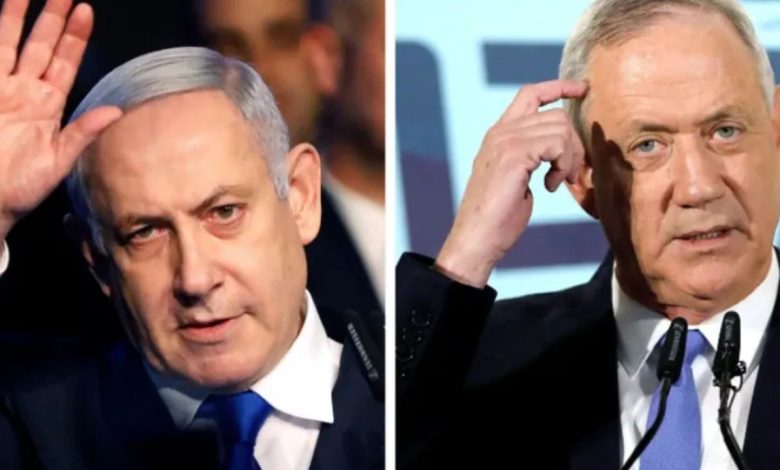 Netanyahu and Gantz unite in Israeli politics, a game-changing move that reshapes the political landscape.
In a surprising turn of events, Israeli Prime Minister Benjamin Netanyahu and centrist opposition leader Benny Gantz have come together to establish an emergency unity government. This move is set to reshape the political landscape of Israel, and it's already making headlines worldwide. Here's the scoop on this groundbreaking development:
A War Cabinet in the Making
Netanyahu and Gantz, two prominent figures in Israeli politics, have put aside their differences to create what they're calling a "war cabinet." This cabinet will include not only Netanyahu and Gantz but also Defense Minister Yoav Gallant. It's a move aimed at addressing the ongoing conflict with Hamas in Gaza, which has been escalating in recent times.
A Pledge of Focus
The joint statement released by Gantz's National Unity Party clarified the primary purpose of this unity government. They've pledged to focus exclusively on matters related to the ongoing conflict with Hamas. This means that unrelated policies and laws will take a back seat while Israel deals with the pressing issue at hand.
Uncertainty in the Political Landscape
As with any major political shift, questions have arisen about what this means for Netanyahu's existing government partners. This coalition currently includes a mix of far-right and ultra-Orthodox parties. The exact fate of these parties in the new government remains uncertain.
Observers on the Sidelines
Reports have emerged that former IDF chief of staff Gadi Eizenkot and Strategic Affairs Minister Ron Dermer will serve as observers in this unity government. Their role will likely involve monitoring the developments and providing insights, but they will not hold official positions within the cabinet.
A Background of Political Turmoil
The backdrop to this unity government is a period of intense political turmoil in Israel. Netanyahu's government has faced considerable opposition in its attempts to introduce reforms to the country's judiciary. Critics have labeled these efforts as a move to consolidate control over the judicial branch, often referring to it as a "judicial coup."
In contrast, Netanyahu and his allies have defended these reforms as necessary and justified. They argue that the proposed changes are aimed at improving the nation's legal system, not undermining it. This disagreement has fueled massive protest movements across Israel, leading to increased tensions and divisions.
A Nation on Edge
This unity government announcement arrives at a time when Israel is facing heightened security concerns. The recent assault by Hamas, an armed Palestinian group, into southern Israel has taken a significant toll. With over 1,200 Israelis killed, including many civilians, the country is grappling with the devastating impact of these attacks.
In response, Israeli officials have vowed to take strong measures, which include cutting off access to essential resources like water, fuel, and electricity for the 2.3 million Palestinians living in the besieged Gaza Strip. This blockade, in place since 2007, has led to deteriorating humanitarian conditions in Gaza. Human rights groups assert that depriving an occupied population of basic necessities is a war crime.
A Sobering Toll
The conflict in Gaza has taken a sobering toll on both sides. Palestinian officials report over 1,055 people killed and 5,184 wounded due to Israeli airstrikes targeting Gaza. The situation is dire, and finding a path to peace and stability remains an immense challenge.
In conclusion, the decision by Netanyahu and Gantz to form a united government amidst these tumultuous times is a significant step forward in Israeli politics. It's a move that reflects the urgency of addressing the ongoing conflict while raising questions about the future of the political landscape in Israel. Only time will reveal the impact of this historic collaboration on the region and its people.