World
Appalachian Trail Update and Community News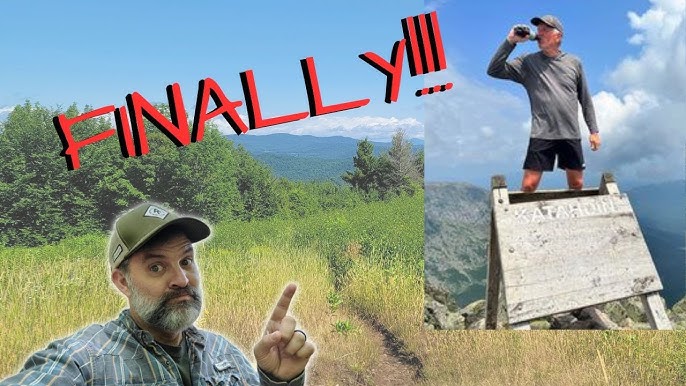 Embracing the Beauty of the Trail
Autumn has arrived, and the Appalachian Trail is painted in vibrant hues as the maples burst with reds and the poplars turn a golden yellow. In the foothills of North Carolina, where I currently find myself, the scenery is breathtaking. While I can only imagine the stunning transformation in the mountains, I'm eagerly planning a visit to witness it myself. But enough about my plans; let's dive into what's happening on the trail.
Approaching the End of the 2023 Thru-Hiking Season
As the days grow shorter, the 2023 thru-hiking season on the Appalachian Trail is drawing to a close. While some dedicated hikers are still making their way, most are nearing the end of their journeys'. Let's take a closer look at the trail's current happenings.
Mount Lion Strider: These intrepid hikers have already surpassed the 2,000-mile mark and are now navigating the challenging 100-mile wilderness. They are just about 40 miles away from reaching Baxter State Park, where they will celebrate their summit together.

Aristotle and Salamander: These flip-floppers have conquered the White Mountains and ventured into Maine, edging closer to the 100-mile wilderness. Reports suggest they've encountered plenty of rain and have been hiking alongside Hunger Bird.

John S: Making excellent progress, John S has completed two-thirds of the trail and currently finds himself in New Hampshire, embracing the beauty of the northern landscape.

This determined hiker has made significant headway and is likely approaching the Smoky Mountains, a milestone that signifies their impending journey's end.

Flip Floppers Hamone and Ultra: I had the pleasure of meeting these hikers on the trail a few weekends ago, somewhere around Glasgow in Northern Virginia. They are now making their way into the northern part of Virginia.

Patriarch: Having passed through Grafton Notch, Patriarch reports encountering fewer thru-hikers on the trail. It appears that the tail end of the season is upon us.
Celebrating Achievements
Many hikers have reached summits and shared their triumphs with us. We are thrilled to see their Summit pictures and acknowledge their remarkable accomplishments. We encourage all thru-hikers, whether SOBO, NOBO, or flip-floppers, to share your journey with us. Your stories inspire and motivate others in the Appalachian Trail community.
2024 Hiker Support List: If you are planning to embark on your thru-hike in 2024, our support list is now up and running with around 40 hikers already on board. It's a fantastic resource to connect with fellow hikers and gain support through social media. Follow the link below to join or discover hikers who are planning their adventures.
Hiker Updates and Concerns
In the spirit of camaraderie and safety, it's essential to stay connected and informed about fellow hikers' well-being. If you need to get off the trail temporarily, whether for injury or other reasons, please let us know. The Appalachian Trail community cares about your safety and wants to offer support when needed.
Reasons Hikers May Get Off the Trail:
Injury: Hiking the AT can be physically demanding, and injuries are unfortunately common. Seek medical attention and share your situation if you're injured on the trail.

Fatigue: Some hikers may find the trail more challenging than expected due to weather conditions or physical exhaustion. It's okay to take a break or reconsider your journey.

Trolls and Online Harassment: Online harassment can be distressing. If you're experiencing negative interactions, don't hesitate to reach out for support.

Safety Concerns: If you ever feel unsafe due to your surroundings or interactions with others, prioritize your well-being and take the necessary precautions.
Celebrating Summits
Let's celebrate the achievements of those who have reached their Appalachian Trail summits.
Gadget: Congratulations on your summit! While we don't have all the details, your accomplishment is commendable.

Bubble: Bubble is now officially a thru-hiker, completing the entire trail. She was number 245 at Springer and had an impressive 223-day journey to Katahdin. Bubble, we applaud your determination and thank you for being part of our Appalachian Trail community.

Action Adventure: They completed a section hike of the Appalachian Trail in three years, covering a total of 1,400 miles. This is a remarkable achievement, and we salute their dedication.
Stay Informed and Connected
As the 2023 thru-hiking season nears its end, staying informed and connected with fellow hikers is essential. We encourage everyone to share their updates, stories, and safety concerns within the Appalachian Trail community. Your experiences and support make this trail a remarkable journey for all.
Remember, whether you're a seasoned thru-hiker or planning your first adventure, the Appalachian Trail community is here for you. Let's continue to celebrate the beauty of the trail and the incredible individuals who embark on this extraordinary journey.
09:02 – 17:59
Appalachian Trail News and Updates
Triumph Over Health Challenges
In the world of Appalachian Trail hiking, resilience and determination are common traits. One hiker's recent triumph over a significant health challenge serves as a testament to the indomitable spirit of those who tackle this epic journey.
Adventure's Battle: Adventure, a spirited hiker, was diagnosed with a genetic heart condition known as hypertrophic cardiomyopathy with an obstruction. While the medical jargon may be complex, the bottom line was that Adventure faced serious health issues, including shortness of breath, chest pain, and fatigue. Despite these hurdles, Adventure pursued treatment and persevered, ultimately completing a remarkable 267-mile section hike from Grafton Notch to Katahdin. Her determination is truly commendable.
Celebrating Hikers Beyond the AT
While the Appalachian Trail is our primary focus, it's essential to acknowledge the achievements of hikers who venture onto other trails and accomplish incredible feats.
Triple Crowner Rock: In 2019, Rock conquered the Appalachian Trail. Subsequently, he achieved the esteemed Triple Crown status by completing the Pacific Crest Trail (PCT) and the Continental Divide Trail (CDT) this year. What makes this achievement even more heartwarming is the three-generation hiker photo taken at Yellowstone Park, featuring Rock, his dad Mike, and Mike's father. It's a beautiful representation of family bonds and a shared love for the great outdoors.

Goob's Triple Crown: Goob, a member of the class of 2021 at Thik, completed the Triple Crown on September 23rd. His journey included the PCT in 2021, the AT in 2022, and finishing with the CDT in 2023. This remarkable feat showcases his dedication and love for long-distance hiking.
Trail Magic and Updates
Trail angels and correspondents play a vital role in the Appalachian Trail community, providing support and valuable insights into trail conditions.
Spineless Cougar's Trail Magic: Spineless Cougar, a Northern Trail Angel based in Vermont, has been a beacon of support for hikers. He recently completed his 23rd day of trail magic, serving nearly 400 hikers. As the season winds down, his dedication to the hiker community shines brightly.

Whispers' Maine Update: In Maine, where Katahdin stands tall, Whispers reports favorable weather conditions. Baxter State Park's closing date is expected to remain unchanged due to higher temperatures than usual. The vibrant fall colors in Maine are also beginning to make their appearance, adding to the beauty of the trail.

Yard Sale's Observation: Yard Sale, the proprietor of the Lookout Hostel in Pennsylvania, notes that she's primarily seeing section hikers and fewer thru-hikers. She did mention hosting Rabbit Foot, an International AT hiker, at her hostel recently.
Important Trail Alert
Amidst the celebration of hiker achievements and the beauty of the trail, there are essential safety concerns to address.
Alert in Pennsylvania: The Perry County Sheriff's office in Pennsylvania has issued a warning regarding a potentially dangerous individual, Barry Bosik, who may be camping around the Appalachian Trail near Duncanon and the Susquehanna River (around mile 1,150). Bosik, a sexually violent predator, failed to appear for sentencing, resulting in a felony warrant for his arrest. If encountered, avoid him and call 911 immediately.
The Third Annual End of Days Hike
Looking ahead, the hiking community has an exciting event to anticipate—the third annual End of Days Hike. This event, also known as the SLG Great American Bailout Hike, offers a fantastic opportunity for hikers to come together. This year's hike will take place on the Wednesday after Christmas, starting on December 27th.
Destination: Foothills Trail: The hike will follow the Foothills Trail in South Carolina, covering approximately 70 miles. Starting on the eastern side and going westward, this trek offers a taste of long-distance hiking while allowing for gradual adaptation to the rigors of the AT.

Guest Appearances: Several notable hikers are expected to join the event, including Come Along and Fresh Ground, who will provide their renowned support and camaraderie.

Get Ready: As the event approaches, a Facebook page will be set up for participants to share information, ask questions, and coordinate logistics.
In conclusion, the Appalachian Trail community is a resilient and supportive one, where hikers overcome challenges, celebrate accomplishments, and come together for memorable adventures. While we appreciate the beauty of the trail, we must also remain vigilant about safety concerns to ensure that everyone can enjoy this incredible journey.