Sports
Adam Copeland Joins AEW: A New Chapter in Wrestling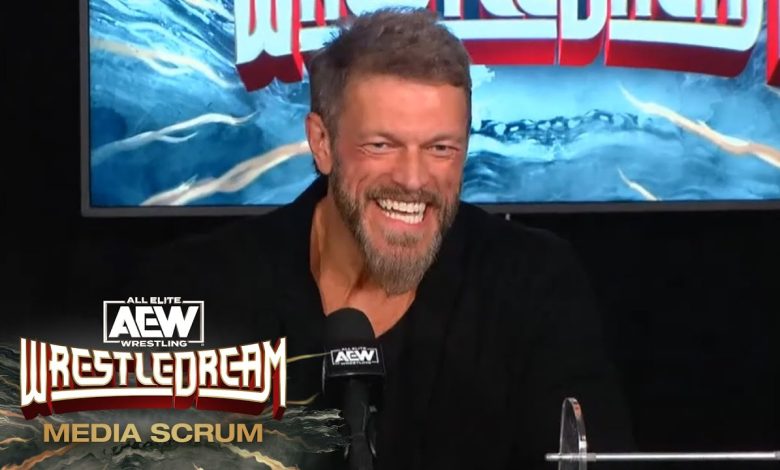 In a surprising turn of events, Adam Copeland, better known as Edge in the wrestling world, has officially signed with All Elite Wrestling (AEW). This announcement comes as a breath of fresh air for wrestling fans, as the legendary superstar is set to embark on a new journey in his storied career. This article delves into the details of this exciting development and what it means for both Copeland and AEW.
AEW's Grand Announcement
The announcement of Adam Copeland's signing with AEW took place during an episode of AEW Wrestle Dream, and it left fans buzzing with excitement. AEW's founder, Tony Khan, welcomed Copeland to the promotion, expressing his appreciation for the wrestler and the fans in attendance. This electrifying moment marked the beginning of a new chapter in Copeland's wrestling career.
Copeland's Full-Time Commitment
One of the most significant aspects of Copeland's move to AEW is his commitment to the promotion as a full-time wrestler. For fans who have followed his career, this is groundbreaking news. Copeland, who has been wrestling at the highest level for years, is set to be a regular presence on AEW programming. This decision is expected to bring a fresh dynamic to AEW and offer fans the chance to witness Copeland's unparalleled talent on a regular basis.
A World of New Challenges
Copeland's decision to join AEW is driven by his desire for new challenges. He eagerly anticipates facing a roster of fresh faces and incredible talents that he has never encountered before. This includes the prospect of sharing the ring with wrestlers like Samoa Joe and Sting, whom he has never had the opportunity to compete against. The excitement of such challenges is a driving force behind Copeland's move.
The Feeling of Freedom
During the announcement, Copeland shared his feelings of freedom and excitement. He likened it to the early days of his career when he was just starting out in the wrestling world. This sense of liberation and enthusiasm is something he hasn't felt in years, making this move to AEW truly special for him.
A New Beginning on the Horizon
Copeland's decision to sign with AEW also marks a new era for the promotion. It aligns perfectly with AEW's fourth anniversary celebration and sets the stage for exciting storylines and matchups in the future. Copeland's debut match against Luchasaurus on October 10th promises to be a highlight of this new chapter in AEW's history.
Copeland's Role Beyond the Ring
Beyond his in-ring contributions, Copeland is eager to share his wealth of knowledge and experience with the younger talent in AEW. He is open to assisting in developing new storylines and providing guidance to up-and-coming wrestlers. His dedication to the wrestling industry and his willingness to contribute in various capacities make him a valuable addition to the AEW roster.
Conclusion
Adam Copeland's arrival in AEW is a momentous occasion for wrestling fans worldwide. His decision to join the promotion as a full-time wrestler brings a renewed sense of excitement and anticipation to the world of professional wrestling. As he embarks on this new chapter, fans can look forward to witnessing some of the most thrilling matchups and storylines in recent memory, all thanks to the Rated R Superstar's journey to AEW.