World
Five Americans released from Iran's prisons arrive in the US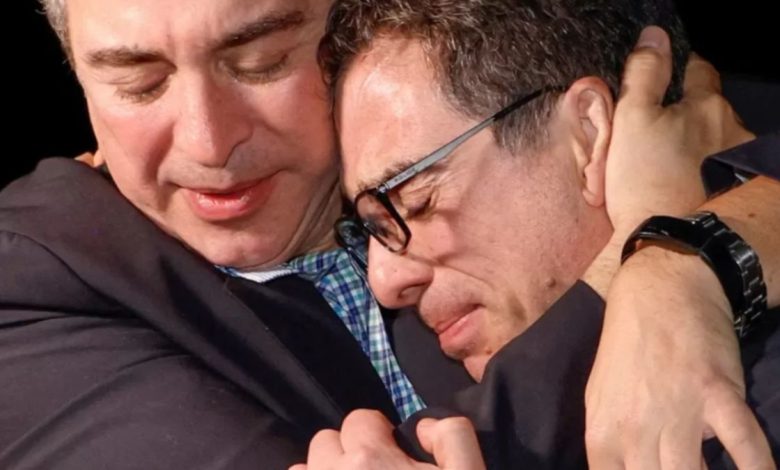 In a remarkable turn of events, a plane carrying five Americans who had been imprisoned in Iran for several years has finally touched down in the United States. This significant development comes as a result of a highly controversial prisoner exchange between the two nations. The plane landed in Fort Belvoir, Virginia, situated just south of Washington, D.C., on a Tuesday morning that will forever be etched in the memories of these released prisoners and their families.
The Journey to Freedom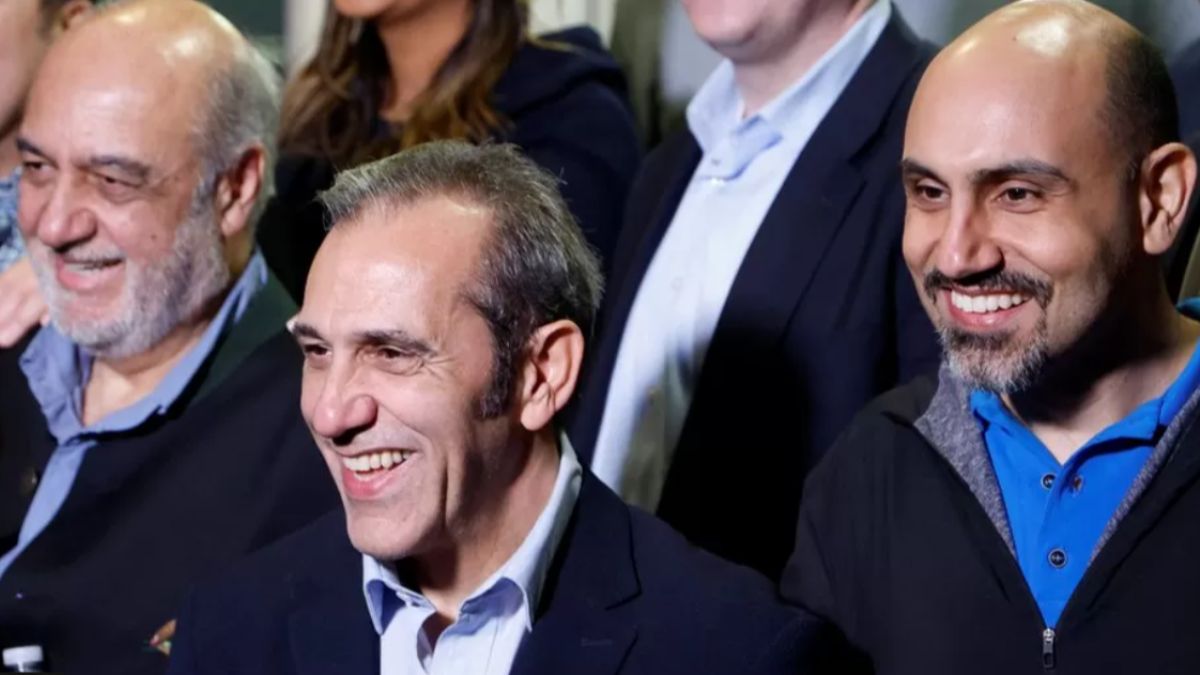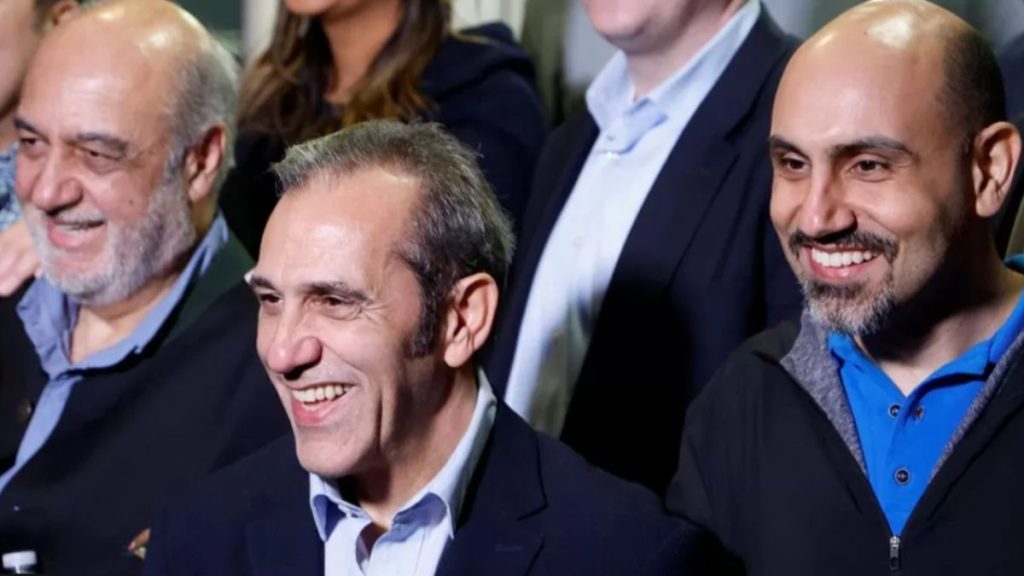 The journey to freedom for these individuals began in Tehran, where they were held captive for an extended period. From there, they were flown to Doha, Qatar, marking a pivotal moment in their long-awaited release. In Doha, they were transferred onto a plane destined for the United States, bringing them closer to the long-anticipated reunion with their loved ones.
One critical element of this complex and delicate operation was the transfer of a staggering $6 billion (£4.8 billion) in Iranian funds, previously held in South Korea, to banks in Doha. This financial transaction served as the final piece of the puzzle, ensuring the safe return of the American detainees.
Dual Iranian-US Citizens
It's important to note that the released prisoners are dual Iranian-US citizens, a fact that added complexity and sensitivity to the negotiations and subsequent exchange. Simultaneously, five Iranian individuals have been released from U.S. custody as part of this mutually agreed-upon deal. Surprisingly, three of these five Iranians chose not to return to their homeland, highlighting the multifaceted nature of these diplomatic arrangements.
A Tearful Reunion
The plane carrying the five Americans landed at Davison Army Airfield shortly before 05:30 local time (09:30 GMT). As the plane's doors opened, emotional and tearful reunions unfolded on the tarmac as the released prisoners embraced their eagerly awaiting family members. Friends and family members waved small U.S. flags, symbolizing both relief and hope for a brighter future.
A Long Road to Recovery
"The nightmare is finally over," said a relative of one of the freed Americans, Siamak Namazi. "We haven't had this moment in over eight years. It's unbelievable." These words echo the sentiments of many who have longed for this day. A representative for the family added, "[It is] the beginning of a very long road to recovery and healing." Indeed, the journey ahead for these individuals is one that will require patience, resilience, and unwavering support.
Diplomatic Envoys on Board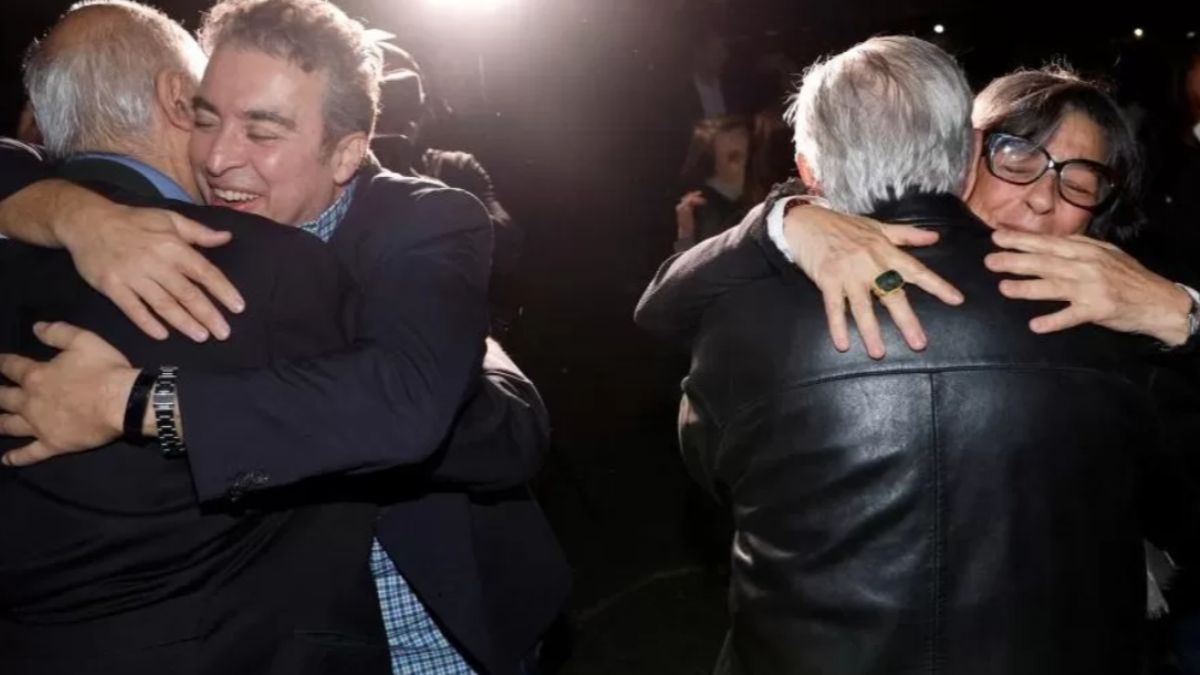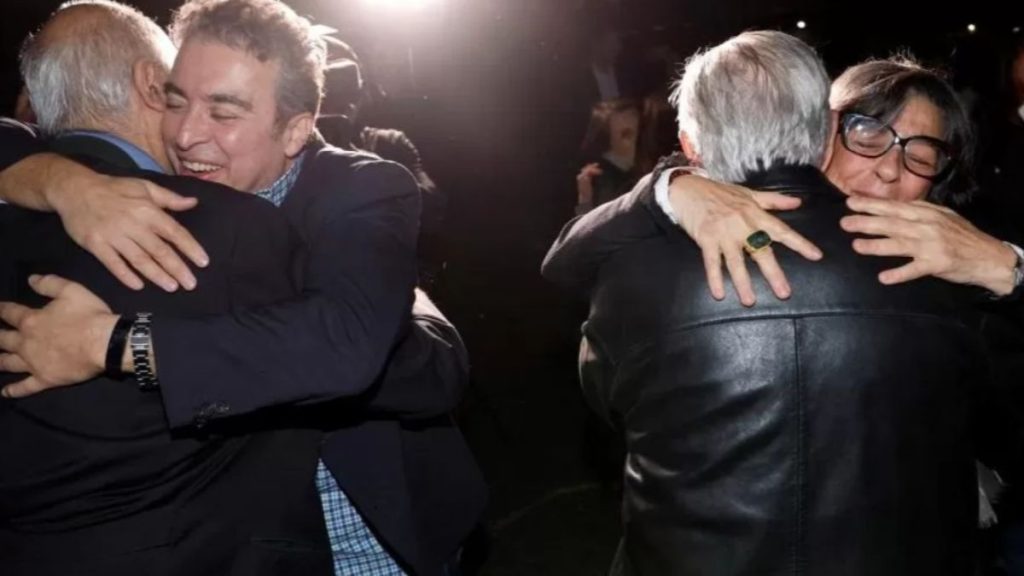 Accompanying the released detainees on the plane were two family members and two U.S. diplomats: Roger Carstens, a U.S. presidential envoy, and Abram Paley, the deputy special envoy for Iran. Both diplomats played crucial roles in facilitating the release and ensuring the safe return of the Americans.
U.S. Government's Stance
For years, U.S. officials had steadfastly maintained that the five detainees held in Iran were wrongfully imprisoned for political leverage. Among these detainees is 51-year-old businessman Mr. Namazi, who endured nearly eight years in Tehran's notorious Evin prison. Emad Shargi, a businessman, and Morad Tahbaz, a 67-year-old environmentalist holding British citizenship, were also among those wrongfully imprisoned.
In response to the prisoner exchange, President Joe Biden expressed his welcome and relief, stating that the Americans would finally be reunited with their loved ones "after enduring years of agony, uncertainty, and suffering." However, he also made it clear that the U.S. would "continue to impose costs on Iran for their provocative actions in the region." In a somber reminder, President Biden cautioned against American passport holders traveling to Iran, citing the serious risks associated with such visits.
A Message of Gratitude
Siamak Namazi, one of the freed prisoners, expressed his gratitude in a heartfelt statement. "I would not be free today if it wasn't for all of you who didn't allow the world to forget me," he said. He went on to thank those who served as his voice when he could not speak for himself, and for ensuring that he was heard even from behind the impenetrable walls of Evin Prison.
The Controversial Funds
The release of Iranian funds, totaling $6 billion, as part of this prisoner exchange, has not been without controversy. These funds were owed by South Korea to Tehran for oil purchases made before the Trump administration imposed sanctions in 2019, effectively prohibiting such transactions. The U.S. has specified that these released funds must be used exclusively for humanitarian purposes.
However, this return of funds has faced intense criticism in the U.S., particularly from some of President Biden's political opponents. Several prominent Republicans have expressed concerns that Iran may divert these funds to support proxy groups in the Middle East. The U.S. government, on the other hand, has assured strict oversight, stating that Washington has the ability to monitor and intervene if these funds are used for anything other than humanitarian purposes.
Conclusion
The release of these five Americans from captivity in Iran and the simultaneous return of Iranian funds have marked a significant diplomatic milestone. While it brings relief and joy to the released prisoners and their families, it also underscores the ongoing complexities in U.S.-Iran relations. The journey to normalize relations and build trust is long and challenging, but it begins with acts of diplomacy and goodwill such as this one.
FAQs
Why were these Americans imprisoned in Iran?
These Americans were imprisoned in Iran on charges that U.S. officials maintained were politically motivated.
What was the role of the U.S. diplomats in the prisoner exchange?
U.S. diplomats played a crucial role in facilitating the release of the American detainees and ensuring their safe return to the United States.
What is the significance of the returned Iranian funds?
The returned Iranian funds were owed by South Korea to Tehran for oil purchases made before U.S. sanctions in 2019. They are to be used exclusively for humanitarian purposes.
What risks are associated with traveling to Iran for American passport holders?
President Biden has cautioned against American passport holders traveling to Iran, citing serious risks in the region.
What is the broader implication of this prisoner exchange for U.S.-Iran relations?
While it is a positive step, it underscores the ongoing complexities in U.S.-Iran relations and the challenges of building trust between the two nations.