World
Zelensky Calls for Unity in Stirring UN Speech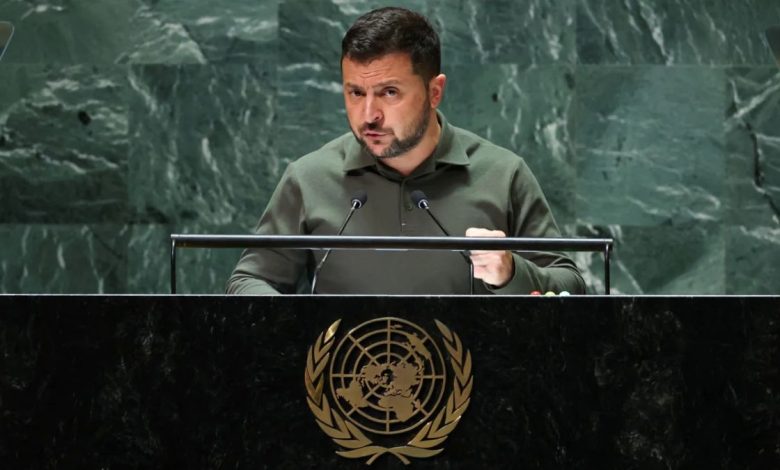 In a gripping and passionate address to the United Nations General Assembly, Ukrainian President Volodymyr Zelensky made an urgent plea for global unity against Russian aggression. This speech marked a historic moment, as it was President Zelensky's first in-person address to the international body since Russia's invasion of Ukraine in 2022.
The Stakes Are High
Zelensky began his address by emphasizing the gravity of the situation, stating, "The goal of the present war against Ukraine is to turn our lands, our people, and our resources into a weapon against you, against the international rules-based order." He warned that if Russia succeeds in its treachery and aggression, the General Assembly hall may witness empty seats in the near future.
Accusations of Terrorism and Genocide
Hailed with vigorous applause upon taking the stage, President Zelensky did not mince words when accusing Russian leaders of terrorism and genocide. He cited the removal of Ukrainian children from the country as a particularly egregious act. Ukraine has long accused Russia of forcibly deporting Ukrainian children from occupied areas, and these allegations have led to an international war crimes arrest warrant against Russian President Vladimir Putin.
A Chilling Admission
Shockingly, some Russian officials have publicly admitted to this practice, openly boasting about their efforts to bring Ukrainian children to Russia. In some cases, these children are placed in Russian families and even given Russian passports. This disturbing revelation underscores the urgent need for international intervention and accountability.
Weaponization of Global Resources
President Zelensky also expressed concerns about Russia's weaponization of the global food trade. He highlighted the failure of the Black Sea grain deal and the potential consequences of turning other countries' power plants into dangerous tools of destruction. Zelensky asserted, "Weaponization must be restrained, war crimes must be punished, deported people must come back home, and the occupier must return to their own land."
A Warning Against Shady Cooperation
In a stern warning to other nations engaged in "shady" cooperation with Russia, the Ukrainian president invoked the recent death of Russian Wagner boss Yevgeny Prigozhin. Zelensky cautioned, "I am aware of their attempts to make some shady dealings behind the scenes. Evil cannot be trusted. Ask Prigozhin if one bets on Putin's promises."
The International Response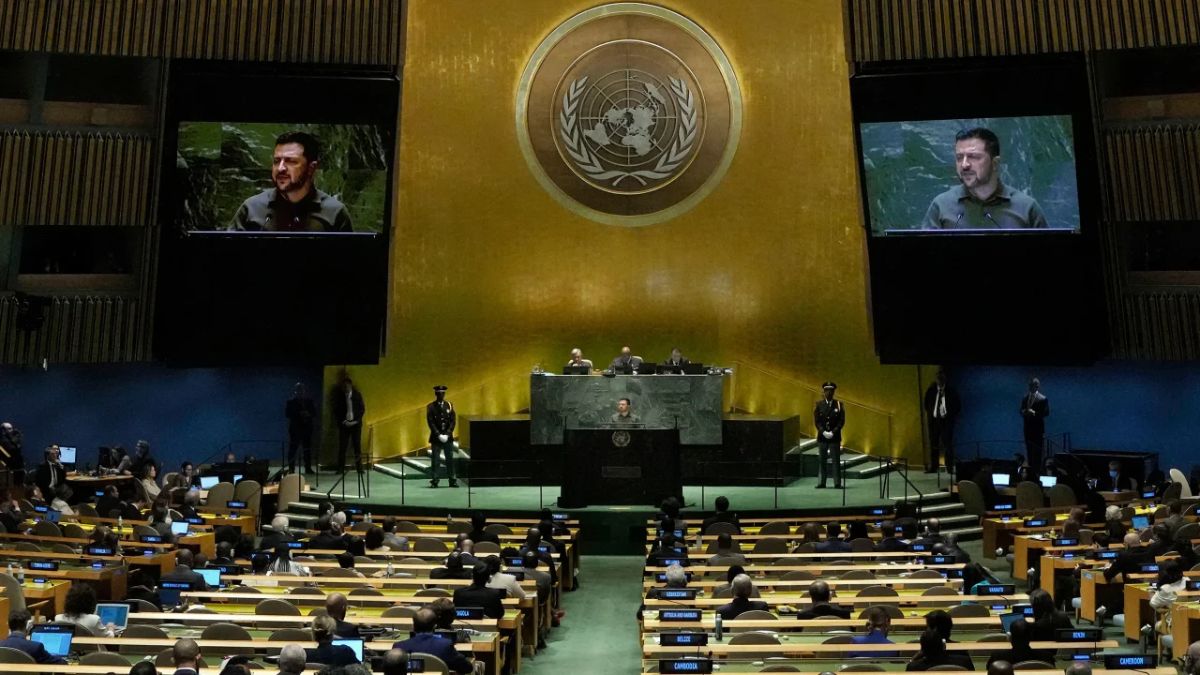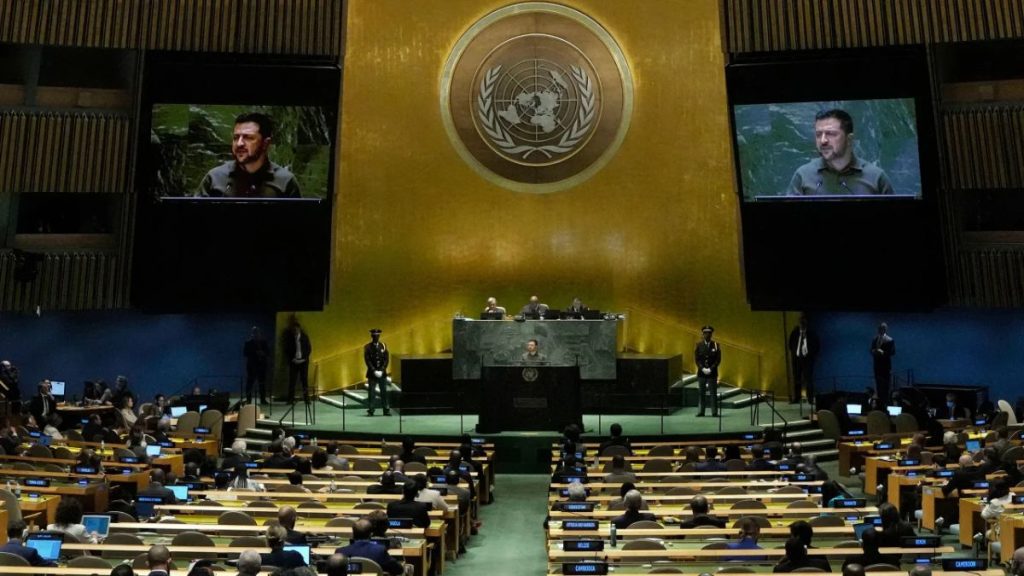 Throughout President Zelensky's impassioned speech, the Russian representative in the General Assembly hall was observed on UN cameras, taking notes and checking his phone. This underscores the tension and complex diplomatic dynamics at play during this critical moment.
A Meeting with the U.S. President
In the coming days, President Zelensky is expected to meet with U.S. President Joe Biden and travel to Washington. These meetings will likely focus on strengthening international support for Ukraine and addressing the ongoing crisis.