Business
SEC Levies $79 Million in Fines for Recent Messaging Infractions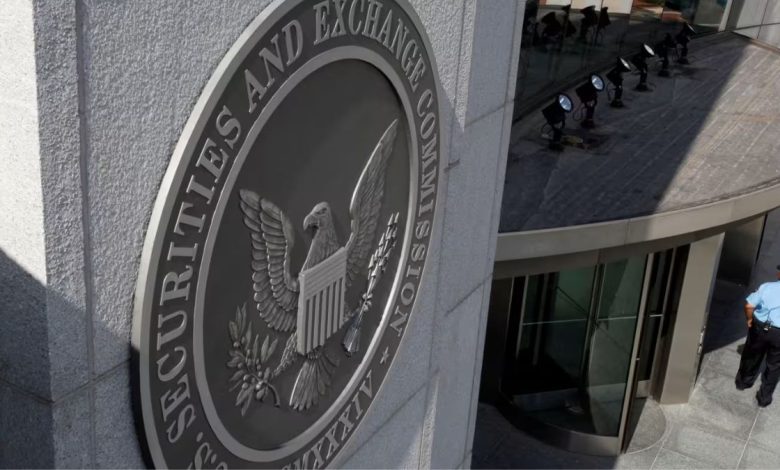 In a significant development, ten prominent Wall Street firms have reached a settlement, collectively agreeing to pay a substantial sum of $79 million to the Securities and Exchange Commission (SEC). These penalties have arisen due to violations related to employee communications on various platforms, including WhatsApp. In this article, we delve into the details of these regulatory actions and their implications for the financial industry.
Wall Street Businesses Face SEC's Wrath
The SEC, on Friday, announced enforcement actions against broker-dealers and investment advisers, with notable names like Perella Weinberg Partners and Interactive Brokers finding themselves in the regulatory crosshairs. The charges revolve around "widespread and longstanding failures to maintain and preserve electronic communications."
A Crackdown on Messaging Practices
This development marks the latest move by the SEC to curb questionable messaging practices on Wall Street. These enforcement actions have spurred financial institutions to reevaluate their messaging policies and, in some instances, take disciplinary actions against implicated employees.
Acknowledgment of Wrongdoing
The companies accused in these proceedings have admitted to the SEC's findings, acknowledging their violation of U.S. securities laws. Notably, Perella Weinberg and two of its affiliates, who self-reported their violations, agreed to the lowest penalty of $2.5 million.
Gurbir Grewal, director of the SEC's enforcement division, noted, "One of the orders included in today's announced actions is not like the others. There are real benefits to self-reporting, remediating, and cooperating."
Interactive Brokers Corp Faces the Highest Penalty
Interactive Brokers Corp and one of its affiliates have been slapped with the highest penalty, a staggering $35 million. Furthermore, they also incurred a $20 million fine from the Commodity Futures Trading Commission for similar violations.
Pervasive Off-Channel Communications
The SEC's probe into Interactive Brokers revealed "pervasive off-channel communications at all seniority levels." Shockingly, in one instance, a U.S. group head engaged in business conversations via text messages and WhatsApp with at least 32 employees.
Other Firms and Their Penalties
Robert W Baird & Co agreed to pay $15 million, while William Blair & Company and an affiliate agreed to a $10 million settlement. Additional businesses implicated in these regulatory actions include Nuveen Securities and Fifth Third Securities.
Nuveen and Baird expressed satisfaction in resolving the matter. Baird, while disappointed with the findings, asserted that they had "made enhancements to our compliance procedures in recent years." On the other hand, William Blair and the Perella entities declined to comment, and the other companies did not provide an immediate response.
A Pattern of Misconduct
The broker-dealers embroiled in this SEC crackdown admitted that their staff exchanged personal messages about their businesses. Likewise, the investment advisers confirmed that employees used "off-channel communications" to discuss potential recommendations or advice. Notably, this misconduct involved supervisors and senior managers and has been ongoing since at least 2019.
Failure to Preserve Communications
One of the significant shortcomings identified was the failure of these businesses to preserve the vast majority of these communications. This negligence "likely deprived" the SEC of crucial material for various investigations, according to the regulator.
Remedial Actions Ordered
In addition to imposing penalties, the SEC has ordered the implicated companies not to repeat record-keeping violations and to retain independent compliance consultants.
A Broader Context
This action by the SEC follows similar penalties levied against eleven Wall Street banks and brokers, including financial giants like Goldman Sachs, Morgan Stanley, and Barclays, who agreed to pay over $1.8 billion in fines last year over charges of "widespread" and "longstanding" failures in their record-keeping practices. Moreover, nine other firms faced fines totaling $555 million last month for similar violations.
In conclusion, these hefty fines and regulatory actions send a clear message that the SEC remains vigilant in upholding compliance standards within the financial industry. Wall Street firms are increasingly under scrutiny, emphasizing the importance of robust electronic communication monitoring and record-keeping practices to avoid severe penalties.